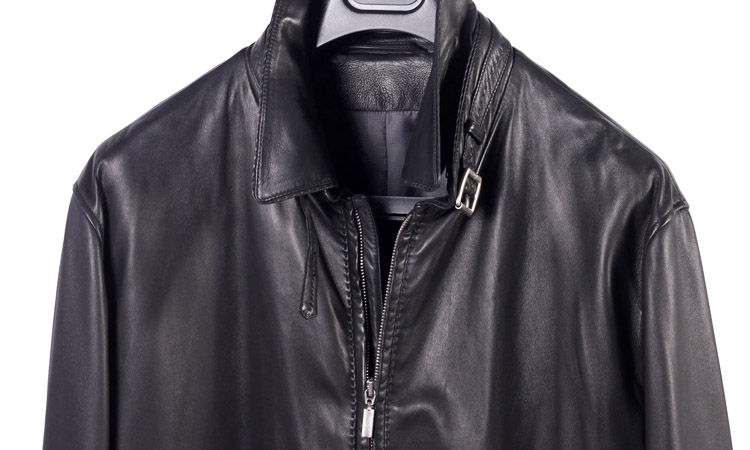 How to Choose & Wear a Leather Jacket
A leather jacket is a must for every man's wardrobe and is also a great way to express his personal style. Leather jackets never go out of fashion and are warm, durable, timeless and always looks classic. Here are the…
A leather jacket is a must for every man's wardrobe and is also a great way to express his personal style. Leather jackets never go out of fashion and are warm, durable, timeless and always looks classic.
Here are the few basic things you should consider while purchasing a leather jacket
1. Be prepared to spend at least $250.A good leather jacket costs around $500 or more. If you purchase it on sale it might cost you less. The price is not unreasonable considering the fact that how often you'll wear it and for how long the jacket will last.
2. Buy one of the classic styles, which includes bomber, blazer and is also a zip-up jacket. A medium length jacket, which is above your thigh. Waist or hip-length jackets are versatile. A trench coat can be sleek and slimming on the right figure. Most jackets are worn either dressed up with a shirt, tie and dress pants, or dressed down with a casual shirt and jeans or khakis.
3. There is a wide range of colors to choose from but black is the most popular one, also you could consider shades of brown. The textures vary from buttery soft, thin leather to thicker, more durable jackets. Suede, which requires more care, is another option to choose from.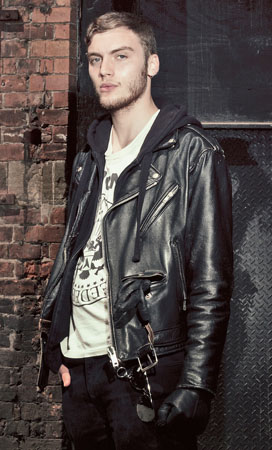 When purchasing a new leather jacket, keep the following in mind
Weather: Many leather jackets now come with removable linings made of pile or fleece – prefect for staying warm in colder climates. Take out the lining, and you can still wear the coat in spring and fall.
Sizing: A leather jacket should be on the loose side so it can be worn over a sweater or other piece of bulky clothing.
Durability: Price doesn't necessarily equal durability when it comes to leather outerwear. Lambskin is the softest type of leather and looks dressier, but it's less durable and more expensive than cowhide. Expect to pay $400 to $800 for a good quality lamb jacket. Cowhide is more rugged and generally costs less.
Types of Leather
Finished Split Leather: The middle or lower section of a hide that has been split into two or more thickness. A polymer coating is applied and embossed to mimic grain leather. Finished splits should only be used in low stress applications because they basically have no grain. If the
Polymer coating is left out it is often used to make suede. Not considered to be riding grade, but can look good nevertheless.
Top Grain Leather: Top grain leather has been sanded to remove scars and imperfections, then sprayed or pasted for a uniform look. The smooth side is where the hair and the natural grain used to be. Top grain is not the same quality as full grain or naked leather, but thickness of 1.2-3mm makes this type of leather a very strong and durable riding grade material.
Full-Grain and Naked Leather: Full-Grain leather is made from the finest hides, and has not been sanded to remove imperfections. Only the hair has been removed. In the case of Naked Leather, where nothing other than the dye is added; this very soft leather requires no breaking in period. Hides are typically 2mm thick, and must be hand picked for uniformity. The natural full-grain naked leather will wear better than other leather, and will actually improve over the years. This type of leather is the ultimate riding grade; the most sought after, and consequently, the most expensive.